DEAR FRIENDS
We have just had an exciting and busy month in our cellar! As usual in April our French winemaking consultants from Chateau Cheval Blanc came to Morgenster to work with Henry Kotzé our winemaker. In addition to working on the new blends and tasting through the 53 wines in our cellar, they helped us to present our two 2011 Bordeaux blends to wine writers and wine experts from the hospitality industry. We will release Morgenster Reserve and Morgenster Lourens River Valley 2011 in the second half of this year.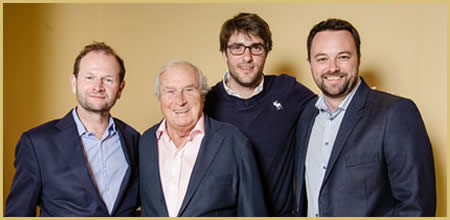 I am always happy to be working with Pierre, Pierre-Olivier and Henry!
Now I let an old friend of Morgenster, wine writer Michael Fridjohn, tell you about some of what we did in the article he wrote in Business Day on 24 April.

"… there's a decade of vinous classics in the Somerset West cellars of Morgenster. By way of proving the point, proprietor Giulio Bertrand used the occasion of the annual trip to SA of his consultants from Chateau Cheval Blanc, Pierre Lurton and Pierre-Olivier Clouet, to launch his current vintages and to invite the wine-writing fraternity to blind-taste some older wines against a serious French line-up. Happily for him (not so for the French), the 2004 Morgenster came out on top, followed by the 2004 Chateau Leoville Barton (at roughly four times the price).

"In fact, all the wines did well and none of the Morgensters was out of place in a flight that included two Second Growths.

"The sumptuous textures and the nuanced detail of the latest release 2011 Morgenster sampled ahead of the comparative tasting should have alerted everyone to how the gap between our best wines and those of France has narrowed over the years".

I also share with you my good news that Morgenster Reserve 2003 received a Special Mention at the International Wine Competition at VinItaly - the largest wine competition in the world held in Verona over 13 – 16 April. This was in the group "Red wines more than seven years from vintage". Only 24 wines in this group received a Special Mention and Morgenster is the only one from South Africa!
www.vinitaly.com/concorsoenologico.

Ciao!!
Giulio.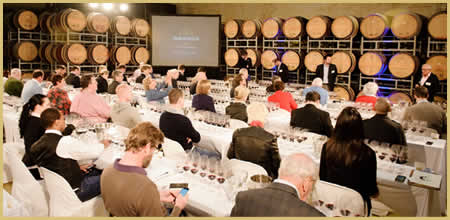 FROM THE CELLAR
Some of the world's leaders drank Morgenster 2010 in Boston at the Global Leadership Foundation dinner on 24 April.

We are delighted to hear that it was much admired!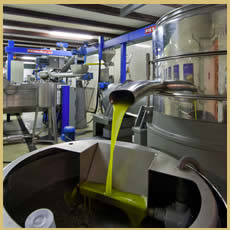 THE OLIVE CELLAR
During its three month olive harvesting and olive oil extracting period Morgenster invites people in the catering, hospitality and retail trades as well as interested media to visit the farm during a "harvest festival" week to experience the fresh oil being produced.
A simple but very interesting programme based on an age old tradition (although featuring the most up to date technology and methods) is arranged.
To attend this year's harvest festival, contact marina@morgenster.co.za. Time slots tend to fill up quickly but there are still spaces available on:

Tuesday 5 May at 09h00
Wednesday 6 May at 09h00; 11h00; 14h00 and 16h00
Thursday 7 May at 09h00; 11h00; 14h00; 16h00
Friday 8 May at 09h00; 11h00; 14h00; 16h00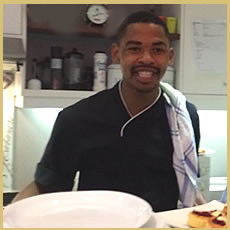 Sizwe Stugela, Chef and Deli Sous Chef of Olympia Cafe and Deli in Kalk Bay, Cape Town, shares his recipe for Beef Carpaccio. »