DEAR FRIENDS
Even though it is not harvest or wine making season, we are very busy on Morgenster. Corius, our farm manager, and Henry our winemaker, are working together on a three year project with an international consultant. He uses new techniques for pruning based on ancient practices that preserve and protect the longevity of the vines. This is because it is my plan (I am sure you will know what I say next because you know me by now), to provide even better quality grapes in the future for the winery. This is a very long term investment that I make for my grand- and great grandchildren!

Our olive production manager, Chris, has accepted a position as General Manager at another farm, after being with us for over four years. He leaves with our best wishes for the new challenges ahead of him and my thanks for all his excellent work. In his place we welcome Nico Loubser to the olive factory. Keelyn, from our tasting room, has also left recently with our thanks and very good wishes. We let you know when we have found that special person in her place to look after you when you visit us at Morgenster.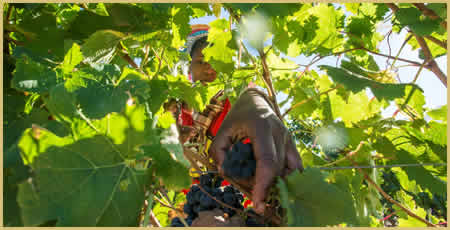 We are so happy that our Morgenster Estate olive oils won first and second places in two different categories in the L'Orciolo d'Oro southern Hemisphere competition. Morgenster Don Carlo won first place; Morgenster won second place. The L'Orciolo d'Oro competition has always been very important to me because it was the first international competition won by my oil when the Italian competition opened to the rest of the world in 1999. Since then my oil has excelled in this important competition and many others over the years, so I am very pleased that we are on top with these results!

I want to thank all our customers for their very good support. We are having a good year so far internationally and locally. I am happy to say that my Morgenster extra virgin olive oil is back on shelves in some Pick 'n Pay stores, but it seems we are not able to restore it to where it was before with their new "clusters". If you cannot find it, remember that Woolworths, Checkers, Spar and many gourmet shops also support our products across their stores.

The progress for the new restaurant 95@morgenster is going well, not as quickly as I would like because it means I must still wait to enjoy the Lamb Ravioli that I am dreaming about, but for the right result, even I must be patient! It seems like it will be a spring baby.
Till next time,
Ciao!!
Giulio.



FROM THE CELLAR
Henry says: "We often do wine pairing dinners with our restaurant clients so that their customers can enjoy wines specially selected to enhance the dishes."

Ghenwa's Lebanese Cooking Club in Somerset West will be presenting authentic Lebanese, Levantine and North African cuisine on Friday 7th August.

Ghenwa is a very talented cook, and after tasting her delicious menu, I suggested Morgenster NU Sauvignon Blanc 2015, Caruso 2015, Tosca 2010 and Nabucco 2011. I look forward to seeing you there!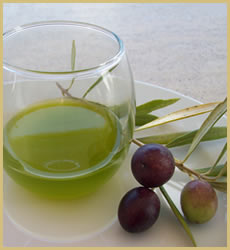 THE OLIVE CELLAR
We usually focus on the wonderful taste of fresh, high quality olive oil and sometimes forget that good olive oil has extensive health benefits.

Extra virgin olive oil contains high levels (between 65 - 85%) of monounsaturated fatty acids which maintain the healthiest cholesterol balance. A healthy cholesterol balance protects the heart and arteries from plaque build-up, to the extent that a prominent cardiologist is on record recommending at least two tablespoons of extra virgin olive oil each day.

Scientific evidence also supports the important role of natural antioxidants in extra virgin olive oil in protecting the body against various cancers, particularly colon and breast carcinoma. Extra virgin olive oil is unique amongst vegetable oils since it can be consumed in its natural state without any refining. The refining process used for other oils destroys those valuable antioxidants, flavour components, minerals and vitamins. The SA Olive website gives interesting information.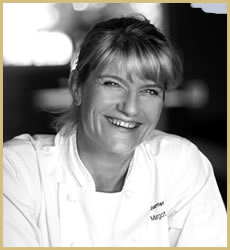 This month's recipe is for Octopus, cucumber, horseradish, sorrel nori and comes to us from Margot Janse, Executive Chef at the award winning Relais and Châteaux Le Quartier Français Hotel in Franschhoek. So for those budding Master Chef contestants, here's a recipe to prepare yourself for the final! »