DEAR FRIENDS
The building work on our restaurant is nearly finished and our plan is to open on 1 September. We will start a little bit slowly because we want to make sure the service is perfect, the kitchen works well and the guest area is enjoyable. When 95@Morgenster is full we will have 100 seats. We must get all right soon in time for all our summer visitors.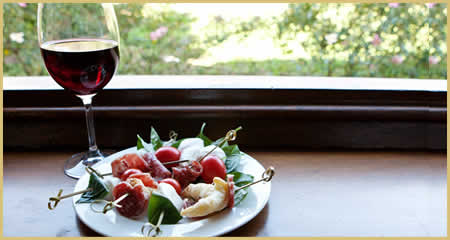 Morgenster Reserve 2010 is our 'Morning Star' this month. The judges in the new RisCura Red Hot Wine Awards 2015 for Bordeaux-style red blends have just rated it at 91. To us the 2010 is still a very young wine, but one with big potential. Earlier this year Stephen Tanzer rated it at 92+ and in 2012 Tim Atkin rated it at 94. Henry our winemaker says 2010 was a stand-out vintage that speaks of our Schaapenberg terroir. This wine will go beyond 20 years he assures me.
We have released a few bottles, but the rest is held back to age some more in my cellar. We taste once a year all our vintages with Pierre Lurton to see how they are progressing. When we think they are drinking well we release them. For example, we believe our Morgenster Reserve 2001 is perfect now, so we have released some more because it is wonderful.

Ciao!!
Giulio.



FROM THE WINE CELLAR
| | |
| --- | --- |
| Henry will be visiting the United States this month for a 15 day marketing trip on the east and west coasts. Together with Morgenster's agents in the major areas he will present wines at wine dinners, liaising with existing customers and meeting new ones. This follows Judi's visit to the US in May and is aimed at cementing relationships with wine merchants and restaurants. From there Henry will travel back via The Netherlands, a very important market for Morgenster and one of our longest export relationships. There he will participate in a Trade Show with our agent and also do some regional "mini trade days" before heading back in September in time for Cape Wine 2015. | |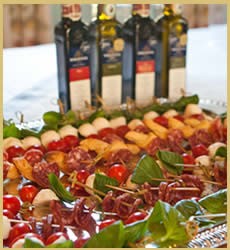 FROM THE OLIVE CELLAR
There is great excitement, not only at Morgenster's olive factory, but also in the greater South African olive industry. Sol d'Oro Competition Southern Hemisphere will take place from 7 - 11 September in South Africa for the first time. The venue of the competition moves from country to country and now it is Africa's turn. All oils from the southern hemisphere are being sent here to be judged by an independent, international panel of judges.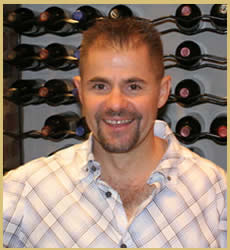 Luca Borella of Luca's Ristorante Italiano shares his recipe for Catarina's Amazing Cauliflower Zuppa with Parmigiano Crisps, named after his wife. »