DEAR FRIENDS
For a long time I have wanted to have another restaurant on Morgenster. While I was making my plans the floods of 2013 came and we could not have it where we wanted. But now I am happy that quite soon, maybe as early as May, we will see the new Morgenster restaurant opening. It will be Italian (of course!) and feature Giorgio Nava's amazing range of cuts of meat; my two favourite types of food! My friend Giorgio already has four other restaurants, two in Keerom Street, another in Kloof Street and his newest restaurant in Constantia Main Road. I am looking forward to when I can enjoy my lunch each day in the restaurant and meet you there.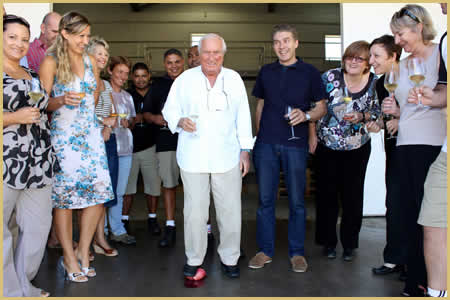 Reprinted by kind permission of Cape Community Newspapers

The Morgenster harvest started at the end of January when I crushed the pomegranate. In the old days people knew that when a crushed pomegranate juice ran clear it was time to harvest the grapes. Henry has more scientific methods than that now, but we still do the tradition. In many countries a pomegranate is a symbol of abundance, fertility and blessing.

The two Cape Classic concerts at Morgenster were sold out and were very enjoyable. Please make a note in your diary to join us next year; it is normally around the middle of February. Please book your tickets early!

Ciao!
Giulio.



FROM THE VINEYARDS
We have just released another NU single cultivar wine, the fourth in our series. This time it is NU Sangiovese 2014. The NU (pronounced "new") range of single varietal wines from Morgenster present a fresh, exuberantly fruity insight into what Schaapenberg vines can achieve and also showcases the building blocks of Morgenster's Bordeaux blends and Italian Collection wines.

NU Sangiovese was made for every day enjoyment to suit a wide range of tastes, occasions and meals. With Sangiovese being the great Tuscan grape of Chianti, winemaker Henry Kotzé jokes that it is Morgenster's version of Chianti – light, fresh, fruit driven ... and great for lunch!

NU Sangiovese is now available in our tasting room and online shop.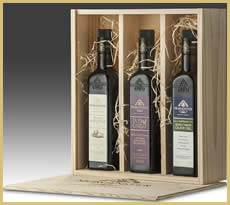 THE OLIVE CELLAR
Judi Dyer did an extra virgin olive oil tasting in the Classic fm studio in Johannesburg to brief listeners about good olive oil and how to taste and appreciate it. You can enjoy her interview here.

To do the tasting yourself if you can't get to our tasting room, you can buy the above box of three Morgenster extra virgin olive oils from our online shop.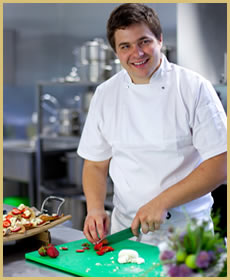 Chef Pieter de Jager from Leopards Leap is a great fan of Morgenster extra virgin olive oil and has given us a summer recipe which evokes Michael Perry's quote above. »