DEAR FRIENDS
Summer holidays are so good! While the winter at Morgenster is good for the vines and orchards, I much prefer the summer sun, so while they enjoy the cold, I visit my family and friends and some favourite places in the sun. One of the places I have visited is Monte Marcello, my home in Liguria which is just outside the village of the same name. It is high on the coast in a national park, built around a 12th century Saracen watchtower.
| | | |
| --- | --- | --- |
| | | I named my delicate olive oil Monte Marcello after this lovely place because our Ligurian olive cultivars produce a wonderful late harvest olive oil as they do in this part of northern Italy. |
I was so happy to read Stephen Tanzer's new article "South Africa's Ongoing Wine Revolution." He gave 92+ points to our Morgenster Reserve 2010 and 90 points to our Morgenster Lourens River Valley 2010. His reviews are below. But then, what was best for me because of my belief in building my wines to age, he also re-scored 93 points for our Morgenster Reserve 2003. Stephen said:

"I was also able to retaste the 2003 version and it was a stunner: Deep red-ruby. Sexy, sweet aromas of red berries, mocha, coffee bean and lead pencil had me thinking of Bordeaux's Right Bank. Plush and generous, with sweet red berry and milk chocolate flavors complicated by insidious coffee and herb nuances. Finishes very smooth and long, with resolved tannins. This actually tastes drier than its 2.5 g/l r.s. There's no rush to drink this highly complex, still-unfolding wine, which may well go on for another decade. I scored it 93 points."

When I return at the end of the month it will be a busy time for me as our new restaurant development has made good progress while I've been away. 95@morgenster will open soon and I will tell you more in my next newsletter.
Till next time,
Ciao!!
Giulio.





This will be the view from 95@morgenster!
FROM THE CELLAR
Morgenster Estate Red 2010 - 92+ points - Stephen Tanzer
(48% Merlot, 25% Cabernet Sauvignon, 20% Cabernet Franc and 7% Petit Verdot; aged for 18 months in 60% new French oak): Bright red-ruby. Knockout floral nose combines dark raspberry, cassis, graphite, shoe polish, spicy oak and licorice. Wonderfully pliant, fresh and deep; ripe but dry and powerful, with intense cherry, dark berry and earth flavors lifted by a violet quality and enlivened by brisk acidity (6.8 grams per liter!). Finishes with firm but sweet tannins and terrific persistence. This impeccably balanced, multilayered, generous wine will need time in bottle to express itself; it may well merit an even higher score by the early 2020s. -- Stephen Tanzer. (Drink Dates: 2020 - 2032)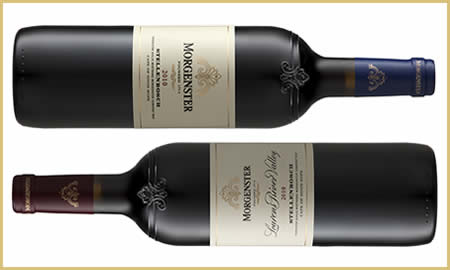 Morgenster Lourens River Valley 2010 - 90 points - Stephen Tanzer
(14.6% alcohol; 50% Cabernet Franc, 33% Merlot, 10% Cabernet Franc and 7% Petit Verdot; 30% new oak): Saturated ruby-red. Vibrant aromas of blackberry, licorice, shoe polish, clove, anise, minerals and herbs. Juicy, suave and pliant on the palate, with nicely delineated berry and licorice flavors complicated by herbs and spices. Finishes firmly tannic and persistent. Cheval Blanc director Pierre Lurton is consulting winemaker here, which may help to explain this wine's inner-mouth energy. -- Stephen Tanzer. (Drink Dates: 2016 - 2023)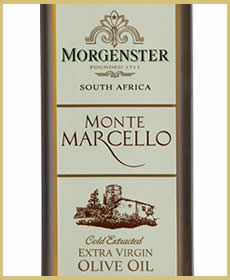 THE OLIVE CELLAR
While Giulio soaks up the summer sun in Europe the olive orchards (and vines) take their much needed hibernation to prepare for the 2016 harvest. It is during this time that the building blocks for the 2016 harvest are laid, on the back of last year's pruning. Essential components of that hibernation are rain and cold units - both of which have been rather shy to date. After experiencing one of the driest summers on records, we are hoping for some nice cold weather and lots of rain in the coming weeks. Pruning the olive trees has started and this involves opening up the trees for both air movement and sunlight to penetrate. For olives, pruning is not limited to one period in the year and alternates between a "hard" winter pruning and a "lighter" summer pruning.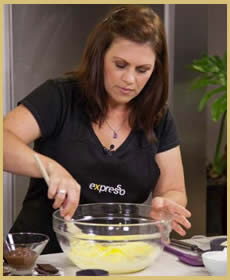 Pastry Chef, Angie Boyd, co-owner of Sense of Taste Chef School in Maitland Cape Town, devised this recipe for Spiced carrot and pumpkin seed muffins. »