Having trouble reading this newsletter? Click here to see it in your browser.



DEAR FRIENDS
On the subject of wine auctions, this year's Cape Wine Auction raised the wonderful amount of R22.3 million! All of that, without deductions, will go to 22 beneficiaries who make a profound impact on the education and the lives of children in the Cape Winelands. Morgenster's lot raised R180 000. One bidder acquired our first (and only) 18 litre Melchior bottle of Morgenster Reserve 2010, a most delicious wine, and a four day long weekend "Morgenster enjoyment" stay at the farm for four guests, including domestic airfares.
Something else that is very exciting that I would like to share is what the international wine writer, Michael Fridjohn, wrote about our wine in Business Day on 24 February:
| | |
| --- | --- |
| Samuel and Henry check that I crush the pomegranate properly to bless the start of our harvest. This is the 19th year I have enjoyed doing this. | |

"It was hardly an ordinary day in the winelands. It began with an hour-long tasting and discussion with Pierre Lurton, who heads up Chateaux Cheval Blanc and d'Yquem, and has been an adviser to Morgenster for most of the estate's modern era. Yet when it comes to the wines of Bordeaux, there has not been anyone like Lurton in the past two centuries - someone who heads up two of the region's most iconic cellars and who has significantly raised the game at both of them.

"The round-table discussion with Lurton and Morgenster wine maker Henry Kotze came with two (more or less current) bottlings of the estate wine - the 2010 and the 2011 - and a selection of several reputable Bordeaux wines from the same two vintages. What was striking about this exercise was how the French examples were anything but supreme in the line-up... On the other hand, both vintages of the Morgenster were very fine, with the 2011 utterly sublime.
"There's no doubt that while most of the credit for this should go to cellarmaster Kotze (whose first vintage at the estate was the 2010), the role played by Lurton and the technical team at Cheval Blanc should not be underestimated. Despite the shortcomings of the much more expensive international examples, they were the classically styled wines on which the Morgenster has been modelled. In less than two decades Morgenster has caught up with its benchmarks".
Ciao!
Giulio.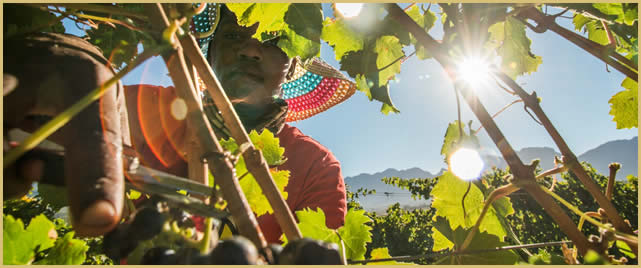 FROM HENRY IN THE WINE CELLAR
All our whites are safely in cellar and we have just brought in Sangiovese for our luscious Caruso Sangiovese Rosé.

The reds are beginning to come in and I estimate another three weeks before harvest is over. I am very happy with the analysis and the quality, so watch this space!



During March my choice of wines for you to enjoy in the tasting room are:

Morgenster White 2014 - opening up nicely and presenting delicious pure fruit on the palate.

Morgenster Reserve 2008 – Smoky, red berry notes on the nose; elegance, balance and superb density on the palate,

Morgenster Reserve 2012 - Black fruit, rounded tannins, great length.

Morgenster Lourens River Valley 2005 – Spice, truffle, mushroom and herbaceous notes, with dry, strong tannins.

Morgenster Lourens River Valley 2012 - Black cherry, black currant, an elegant, dense sweetness with good length.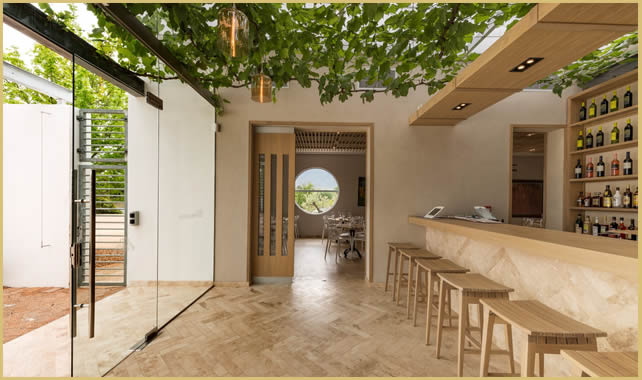 Bookings: 021 204 7048 or info@95atmorgenster.com. More info at www.95atmorgenster.com.

RECIPE

Here's a recipe for an intriguing salted chocolate pecan tart, served with rosé wine berry coulis and crème fraiche created by Chef Angie Boyd, Sense of Taste Chef School.



Tel: +27.218521738
Fax: +27.218520835
Email: info@morgenster.co.za
Website: www.morgenster.co.za
P.O. Box 1616, Somerset West, 7129, South Africa

No longer wish to receive this newsletter?
Unsubscribe from this list