Having trouble reading this newsletter? Click here to see it in your browser.



DEAR FRIENDS
Morgenster has once again received a top score in the important international Flos Olei guide to the world's best olive oils. Flos Olei 2018 edition gave us 98 points out of a possible 100, the fifth year in a row that we received this score. We are the only South African producer ever to have done so and in the world only 12 producers reached 98% - South Africa 1, Spain 3, Italy 7, Chile 1. We are in good company!

This new season's olive oil, which was judged by Flos Olei, is of course the first to be extracted by my new Pieralisi press which I imported and installed at the beginning of the year. It is the only one of its kind in South Africa and one of the first in the world to feature this most advanced technology.

I was also pleased to hear that our Morgenster 2001 did very well in Hong Kong at a Christies tasting and the dinner which followed it. The next day our Morgenster 2010 attracted equally positive feedback at the WOSA tasting at a lunch for sommeliers and wine writers at the Hong Kong Four Seasons.

Summer time at Morgenster is very enjoyable because the weather is good and friends come to visit us both from South Africa and countries in the north. I do hope you will join us in our tasting room and restaurant to enjoy this beautiful place too.
As we approach Christmas and the year end, from all of us at Morgenster I wish you Buon Natale e felice Anno Nuovo!
Ciao!
Giulio.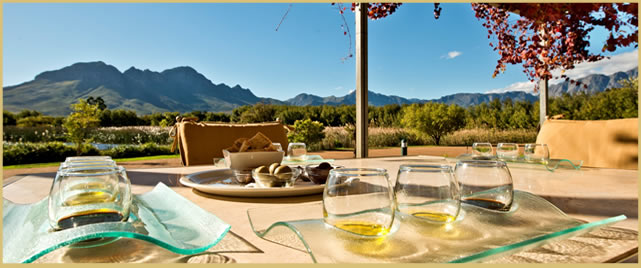 FROM HENRY IN THE WINE CELLAR

These are exciting times for our Italian Collection wines! Earlier this year we established two more hectares of Sangiovese, adding to our original 1.8 hectares, and put in another hectare of Nebbiolo to add to our existing 1.6 hectares. The other new vineyard we created is a hectare of Vermentino, a completely new grape for Morgenster, which will go into Vespri.
Back in the cellar there is a lot of barrel action as we are crafting the blendings of Morgenster Reserve and Morgenster Lourens river Valley 2016 !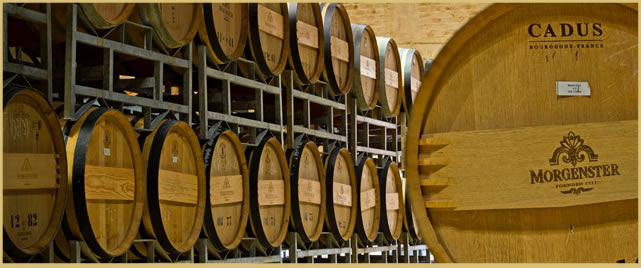 FROM NICO IN THE OLIVE CELLAR
Although we are working hard to bottle enough Christmas stock, we had to stop to read what Flos Olei 2018 said about our new season's olive oil: "There are two splendid Extra Virgin Morgenster, Don Carlo and the "basic" which is an intense limpid golden yellow colour with light green hues.
"Its aroma is clean and elegant, with hints of artichoke, lettuce and wild chicory, together with notes of mint, rosemary and sage.

"Its taste is full and strong, with a spicy flavour of black pepper and a distinct note of almonds. Bitterness is definite and pungency is distinct. It would be ideal on salmon appetizers, legume salads, marinated amberjack, stewed potatoes, bean puree, pasta with tomato sauce, stewed shrimps, tuna tartare, roast rabbit, grilled poultry, goat cheese".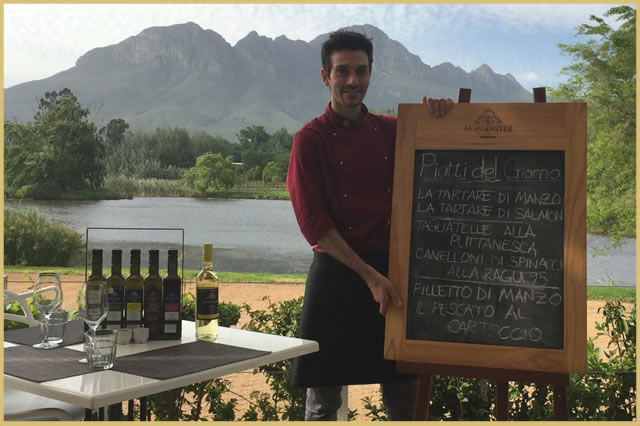 Chef Antonio Marasco has just joined the 95 At Morgenster team. Hailing from Venice, he started his chef's career in 2008 in a small town called Chioggia at the beach between the Venice lagoon and the Adriatic ocean. There the villagers live off the land and the ocean which influences their style of cuisine. Everything there is fresh and home-made.
Antonio then moved to Madrid in Spain to work with Chef Maurizio who helped him to develop his personal style, again around the land and the ocean, with only the freshest ingredients. After that he worked with the Sicilian chef, Alfredo Gelso, who helped to develop his style of authentic Mediterranean cuisine. While they specialized in seafood and fish dishes, they also created extraordinary pasta dishes together.
To find a perfect match for his growing chef's career, Antonio sought out world renowned chef Giorgio Nava, co-owner of 95 At Morgenster. Impressed with Antonio's abilities Giorgio has appointed him as the driving force of his Somerset West team. Call 021-204 7048 or email info@95atmorgenster.com for reservations.

RECIPE

Here is a fresh summer recipe, Game Fish Ceviche, provided by Oliver Catermole, Group Executive Chef South Africa, Leeu Collection.



Tel: +27.218521738
Fax: +27.218520835
Email: info@morgenster.co.za
Website: www.morgenster.co.za
P.O. Box 1616, Somerset West, 7129, South Africa

No longer wish to receive this newsletter?
Unsubscribe from this list